Ways to book
Book on demand or schedule a collection
Your choice every time

Meet & Greet

Fixed prices

Real Time Tracking
Airport meet and greet service
Where to meet your driver
Your driver will be present in the arrivals area inside the airport. A name board will be displayed with your full name, which also clearly shows the Goldline name and company logo.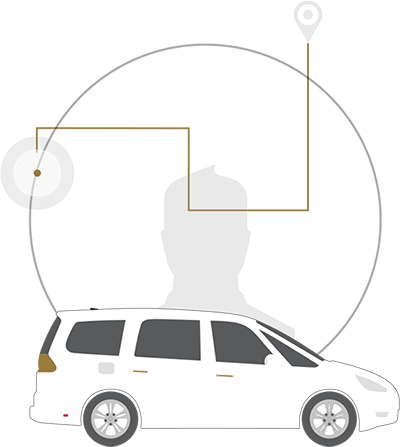 Dropping off at the airport
Your driver will drop you at the relevant express lane set down
Our experienced drivers will drop you at the relevant express set down lane and also help remove your luggage items
Minicab to Heathrow Airport
Operating from London Heathrow, the UK's busiest airport, Goldline is able to provide reliable and efficient airport transfer services from this busy location. Our private hire & executive travel services take away the stress of international travel leaving you free to relax and enjoy your journey.
Booking with Goldline
When you book with Goldline, we will monitor your flight to ensure a driver will present at the arrivals hall whether your plane is on time or is delayed.*
Guaranteed meet and greet
Goldline understand the need to see a friendly face and the necessity of a knowledgeable driver who will see you safely to your destination. Our qualified drivers will meet you in arrivals with a name board and guide you through the last part of your journey.
Flexibility to meet your needs
Goldline caters for individual travellers and groups and we offer a range of vehicles for your airport transfer. Our vehicles range from saloon and estate cars to standard and executive minibuses all the way up to 49 seater coaches. All our vehicles are fitted with the very latest in modern technology to ensure you get to your destination on time and in ultimate comfort.
*waiting time charges will apply